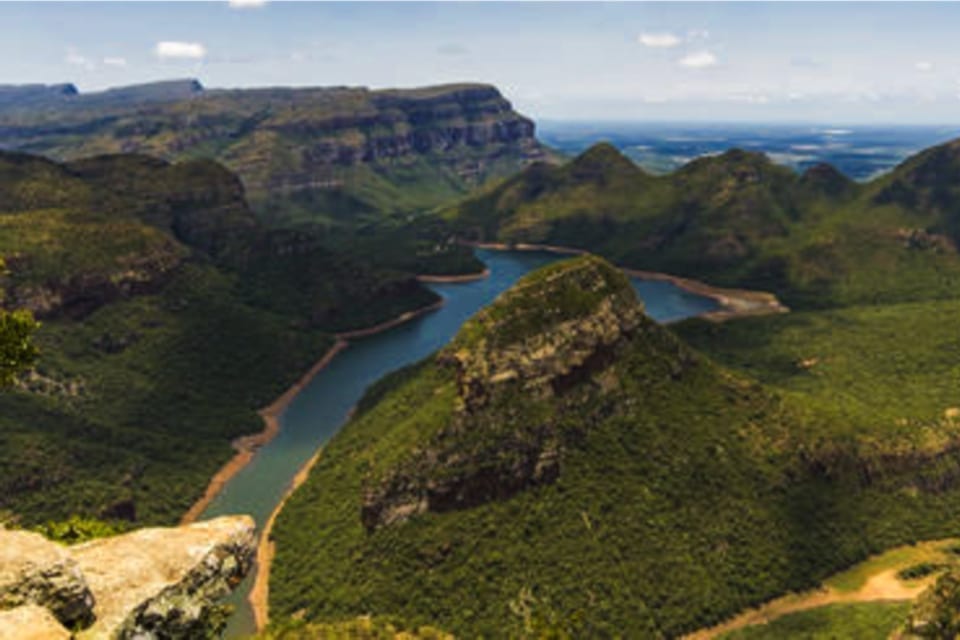 Your MaTakaTaka guide will welcome you after your arrival at OR Tambo International airport in Johannesburg. Time permitting we will drive to Nelspruit via the scenic Panorama Route and show you the third largest canyon in the world: Blyde River Canyon, before checking in to your accommodation for two nights in Nelspruit.
Including 4* accommodation in a boutique guest house with breakfast and entry fees Panorama Route
After breakfast, we head out and explore the southern part of the world famous Kruger National Park. It is South Africa's largest and also most important National Park with a size of nearly 2 million hectares. The Kruger is home to 147 mammal species, 507 bird species, 114 different reptiles, 34 amphibians, 49 fish species and 336 different trees. You have the chance to see Africa's wildlife in their natural habitat. Observing elephant, lion, zebra & co wild and free is a unique experience.
Including entry fees Kruger National Park
Our second day will also be spent in the Kruger Park and hopefully we will see all the Big Five (lion, leopard, elephant, rhino, buffalo) and many other animals the Kruger is home to. The area around the Sabie river is one of the best spots in the park to view wildlife.
Tonight we will be staying at one of the public rest camps in Kruger.
Including accommodation in a chalet with full board and entry fees Kruger National park
Today we leave the Kruger Park  and South Africa and make our way to Mozambique. After crossing the border we will drive for about 5 hours towards the small village of Chidenguele. Our beautiful accommodation is located only 15km outside the village in the coastline of Mozambique on the banks of Nhambavale Lake. The tastefully furnished safari tents offer superb lake views and only a few dunes separate us from the Indian Ocean, the perfect place to relax after a long day.
Including 4* accommodation in a luxury safari tented lodge with full board
Woken up by the sun, tea & coffee are already waiting for you on your balcony. Unfortunately we already have to leave this little paradise but we will be back in 5 days for more of it. The journey to our next destination leads us through coconut plantations and past turquoise lagoons. We admire the colorful dresses of Mozambican women, pass street sellers with their stands full of pineapple, cashew nuts, bananas and the famous Piri-Piri (Chilli) sauce. We drive through the town of Inhambane with its old colonial houses and once passed Tofo, we arrive at our stunning home for the next two nights, ideally positioned overlooking the mangroves and the Indian Ocean.
On our second day we can relax at our villa with own pool or explore Tofo & Barra, the small villages nearby situated right at the beach. The beaches are endless and are perfect for a swim in the Indian Ocean, long walks and sun-bathing. Head out with one of the diving operators and with a little bit of luck you will encounter manta rays and whale sharks.
Including 4* accommodation in a private villa with breakfast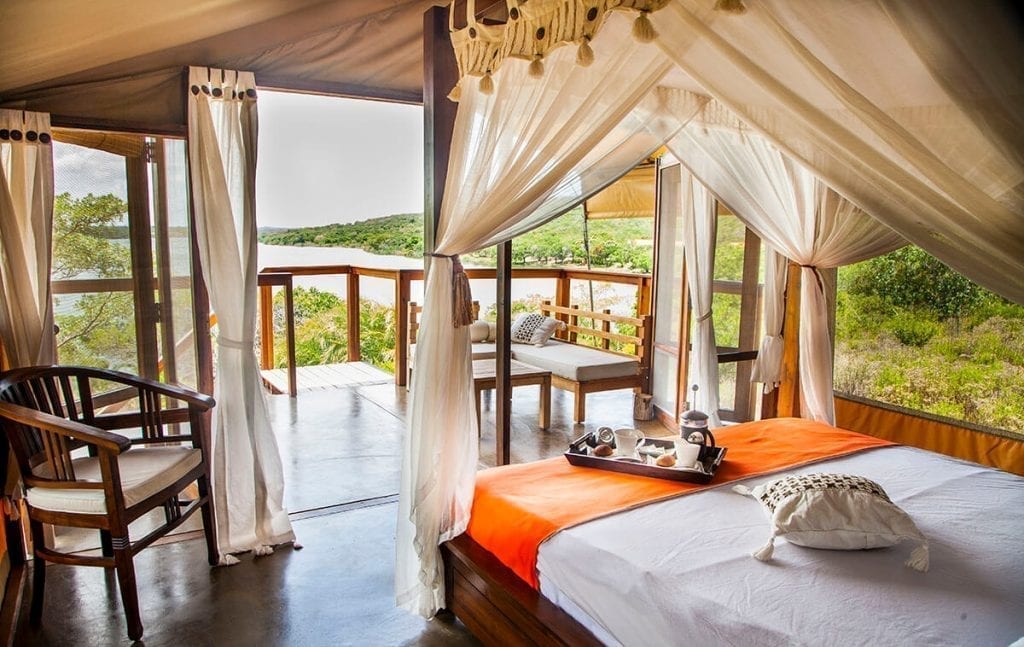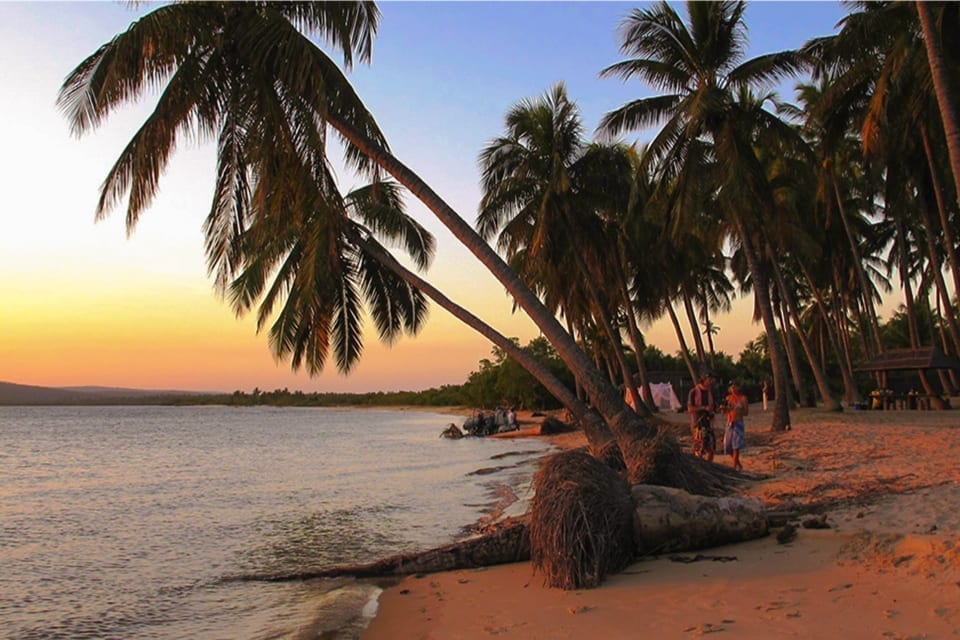 On the way to our next destination we will stop in Inhambane and explore the market and all the small alleys on foot while learning more about Mozambique's history. We will walk out onto the pier and have a closer look at the Dhows (traditional fishing boats).
Legs stretched, we drive another 1.5hours before reaching our wonderful accommodation for the next two nights. The lodge is nestled between dunes, coastal forest and coconut palms right at the beach. The rooms (casitas) are built on stilts with a wonderful view of the ocean. Take a walk on the endless beach, relax in the shade of the palm grove, paddle out or gaze at the sea from the infinity pool and enjoy a drink at the pool bar.
Including 4* accommodation in a stunning beach lodge with full board
Today we drive back to the lodge outside Chidenguele where we stayed on Day 4 to spend another two nights. This will give us plenty of time to explore the surroundings and activities on offer: snorkelling, swimming, visiting a nearby village, horse riding along the beach or a Spa treatment – everything is possible.
Including 4* accommodation in a luxury safari tented lodge with full board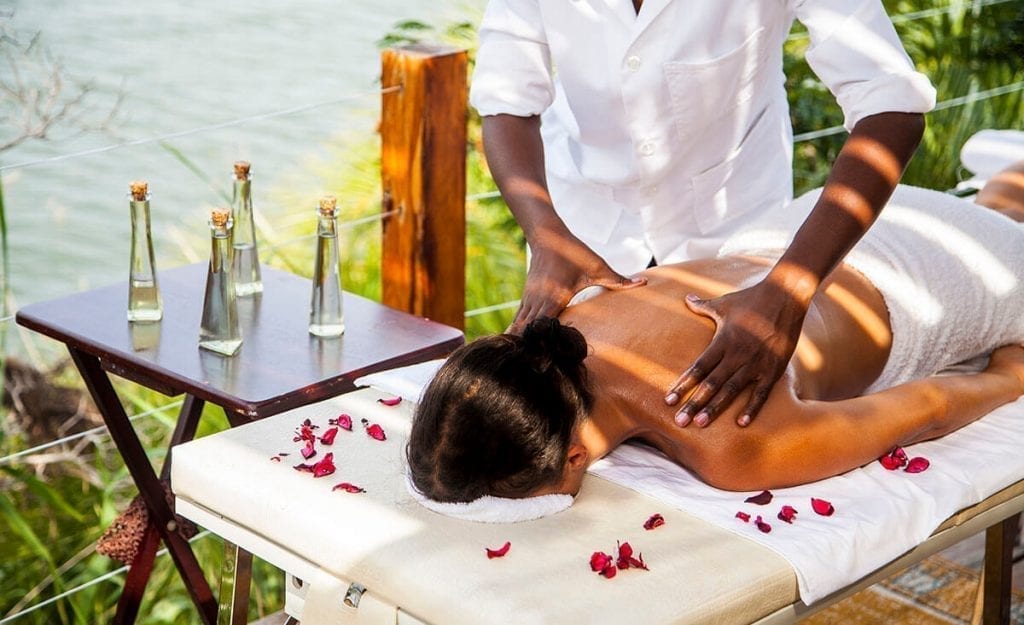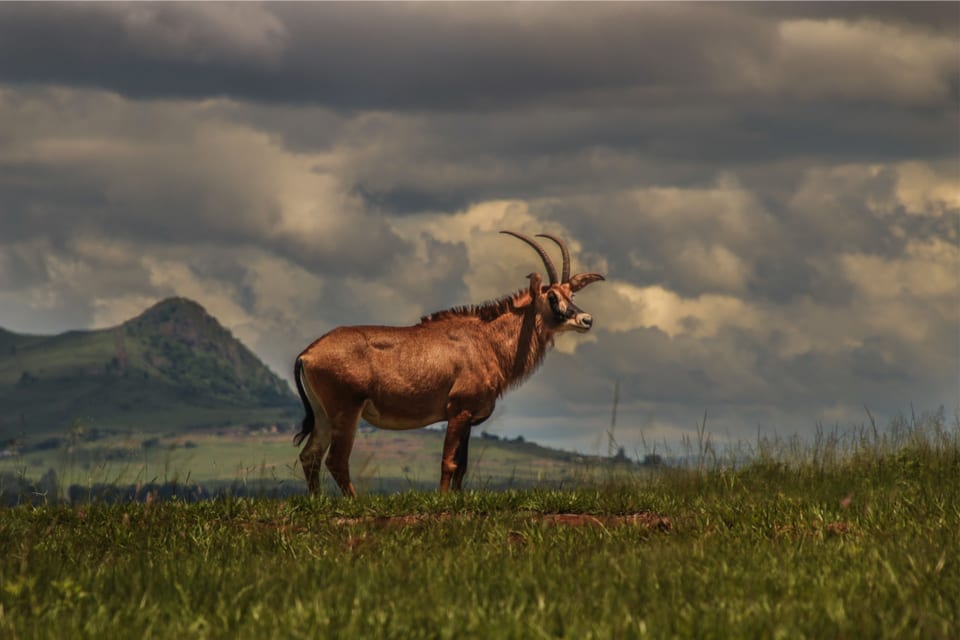 After a week in Mozambique, it is time to leave this beautiful country. We make our way back to South Africa with a stopover in Swaziland (Kingdom of Eswatini). One of the few remaining monarchies in Africa, the country offers stunning scenery of mountains and valleys, forests and plains. Our accommodation for tonight is a beautiful resort nestled within an idyllic botanical garden.
Including 5* accommodation with breakfast and conservation fee needs to be removed
Before leaving Swaziland we visit Swazi Candles and watch how all kinds of different animals are produced from wax.
After crossing the border back into South Africa, we drive through the Pongola Game Reserve along the Lebombo mountains which form the natural border with Mozambique. Our stunning lodge for three nights is situated in the sand forest, close to the town of Hluhluwe in the province of KwaZulu-Natal.
During our stay we will do a day trip to Hluhluwe-iMfolozi Park, Africa´s oldest proclaimed nature reserve. In addition to the classic Big Five such as rhino, elephant, lion, buffalo and leopard, the beautiful reserve with its rolling hills is also home to giraffes, zebras, impalas, wildebeests, hyenas, wild dogs, hippos, crocodiles and a variety of other wild animals.
Also on the program is a safari with ocean view at iSimangaliso Wetland Park. In addition to observing animals, you can admire the stunning views of the turquoise water.
Thereafter we enjoy a sunset cruise on the St. Lucia Estuary with guaranteed hippo and crocodile encounters. The Estuary is an incredible place of wonder and home to more than 800 hippos that lounge about on the banks of the estuary, an estimated 1200 Nile crocodiles and an abundance of birdlife.
Including 4* accommodation in a boutique chalet with half board, entry fees Hluhluwe-iMfolozi Park, iSimangaliso Wetland Park and sunset cruise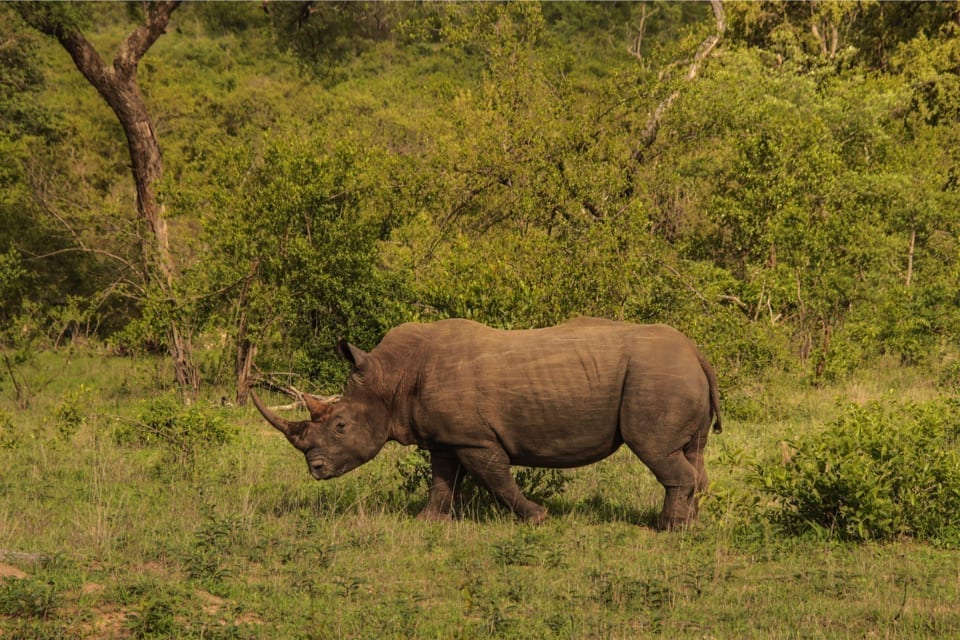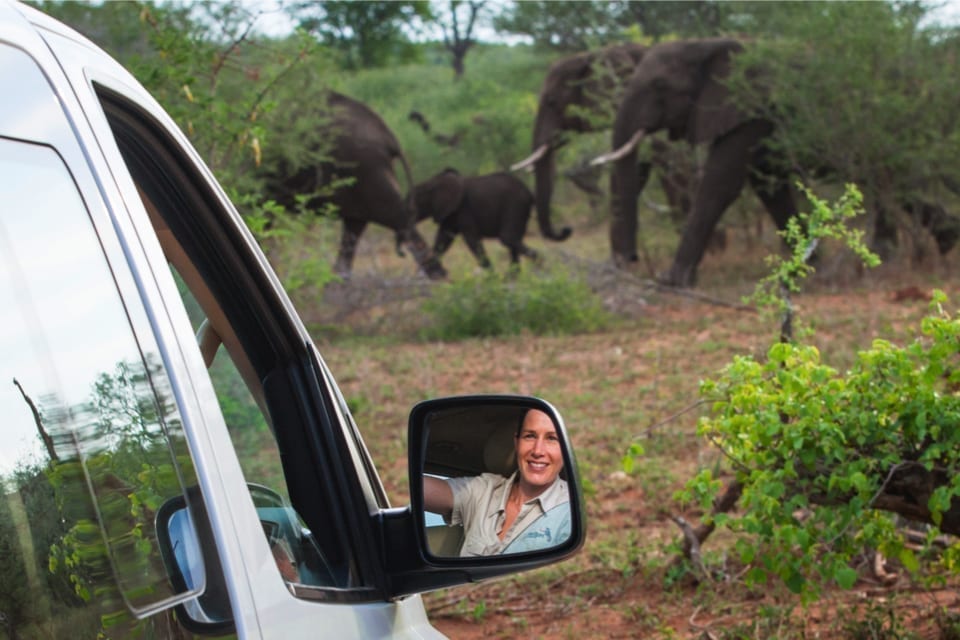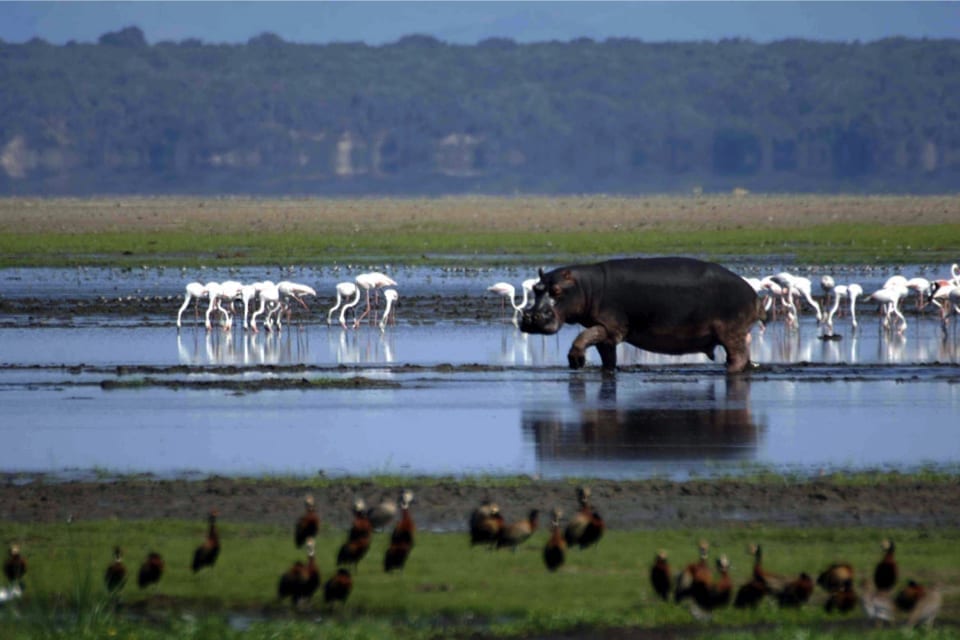 After we enjoyed one last breakfast, we will drive to King Shaka International airport in Durban where it is time to say goodbye to your MaTakaTaka guide. We hope that you take a bag full of amazing and unforgettable memories back home with you.